<!–– [rev_slider alias="homepage"][/rev_slider] ––>
Scientists Helping Scientists Distill Purer Oil Product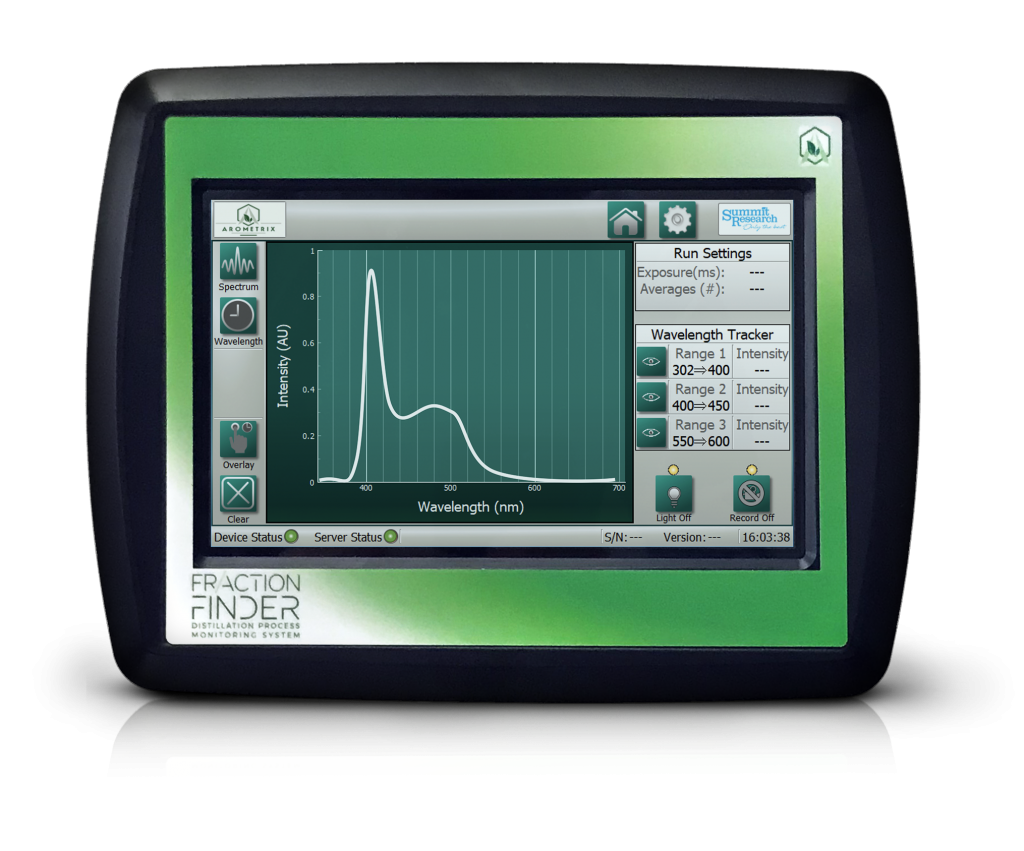 Fraction Finder
See your short path distillation process better than you ever have before with the Patent Pending Fraction Finder.
About Us
AROMETRIX is a partnership of science and ingenuity. A joint venture formed by 2 companies with a rich history of research and development in the scientific measurement industry.
What is Fraction Finding?
Fraction Finding helps takes the guess work out of the process | Making the SPD Process more precise and repeatable
Short-Path Distillation
Short-path distillation is a method of separating chemicals, named for the short distance the distillate travels
Stay in the Loop
Reach out to us if you'd like to take a step into this brave new world of fraction finding through optical metrology