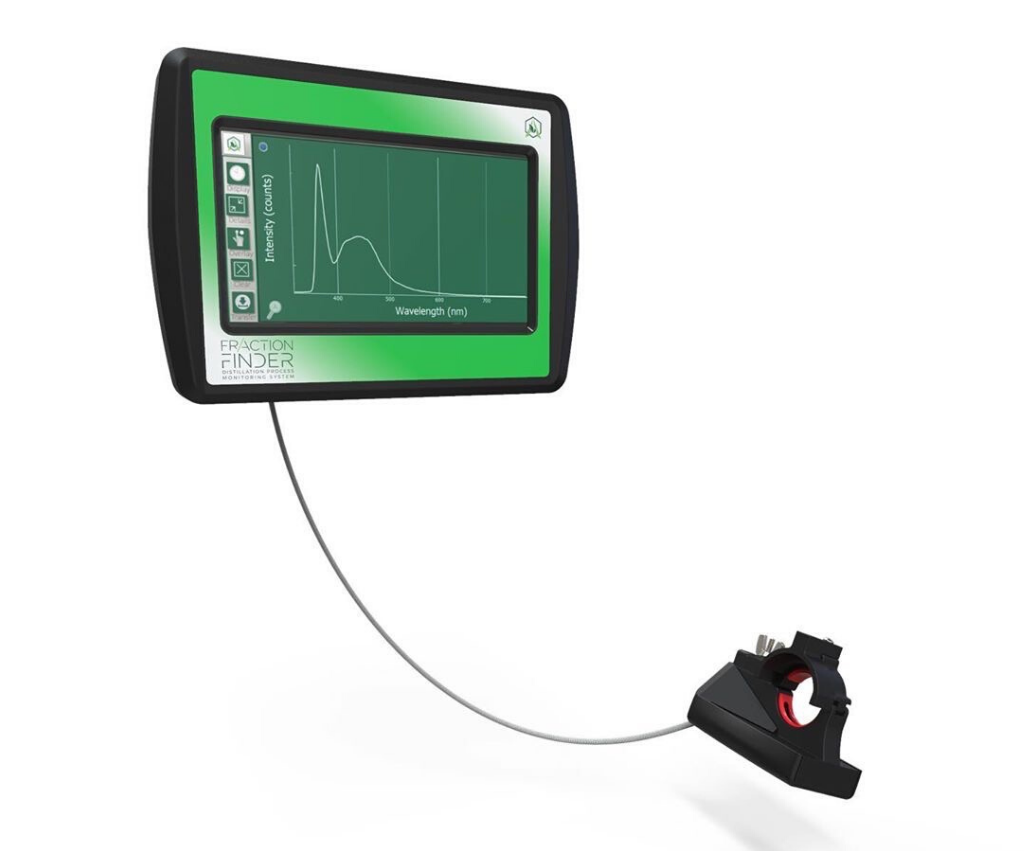 Buy Fraction Finder for Short Path Distillation
Determine fraction changes and optimal flask transfers in real-time during short path distillation
Watch a Fraction Finder Unboxing
Order a Short Path Kit
Order one of our technologically advanced short path distillation units, equipped with the Fraction Finder.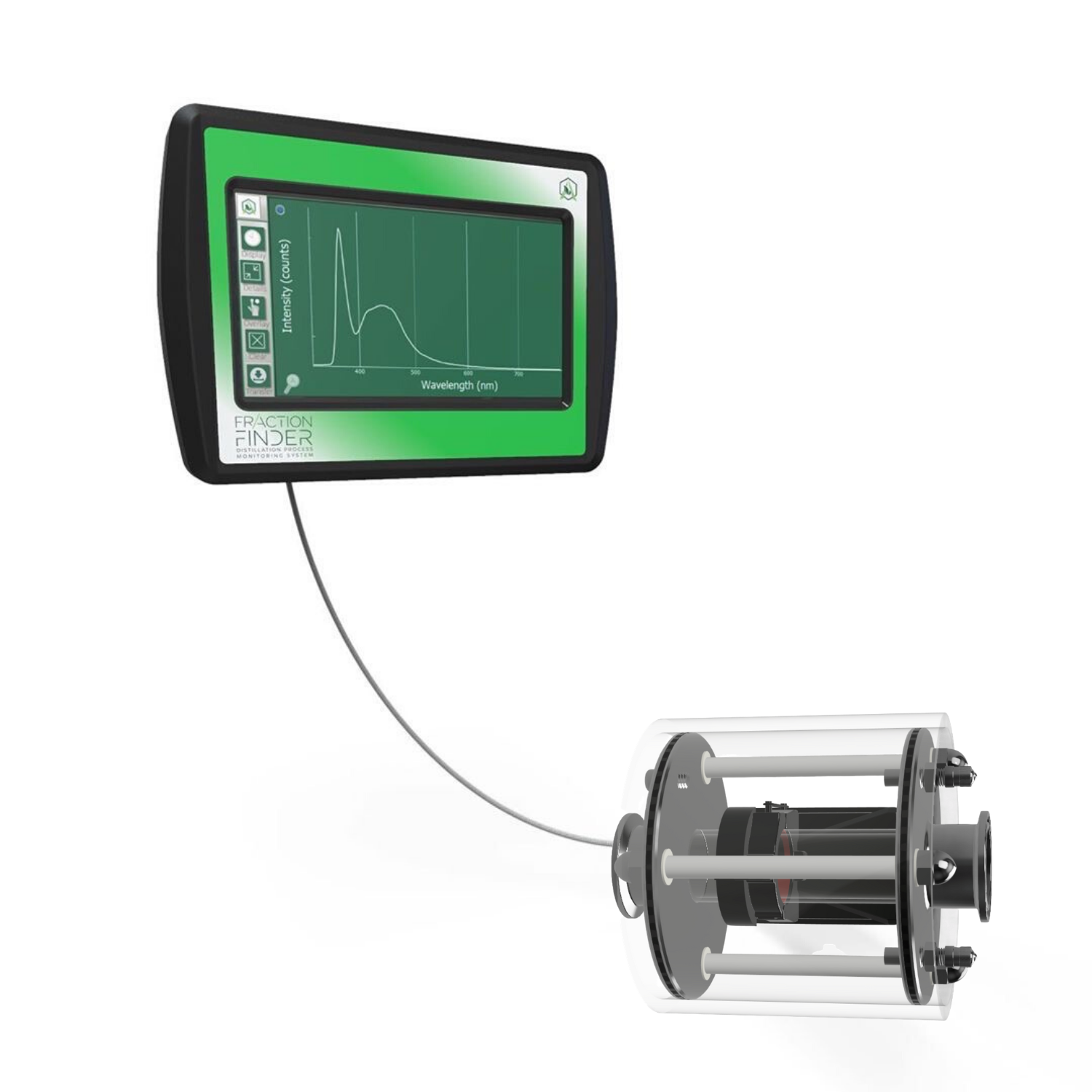 Buy Fraction Finder for Ethanol Extraction
See when the extraction is complete in real-time during ethanol, heptane, and centrifuge extraction processes
Order an Ethanol Extractor
Order an ethanol extraction system, equipped with the Fraction Finder, directly off our website.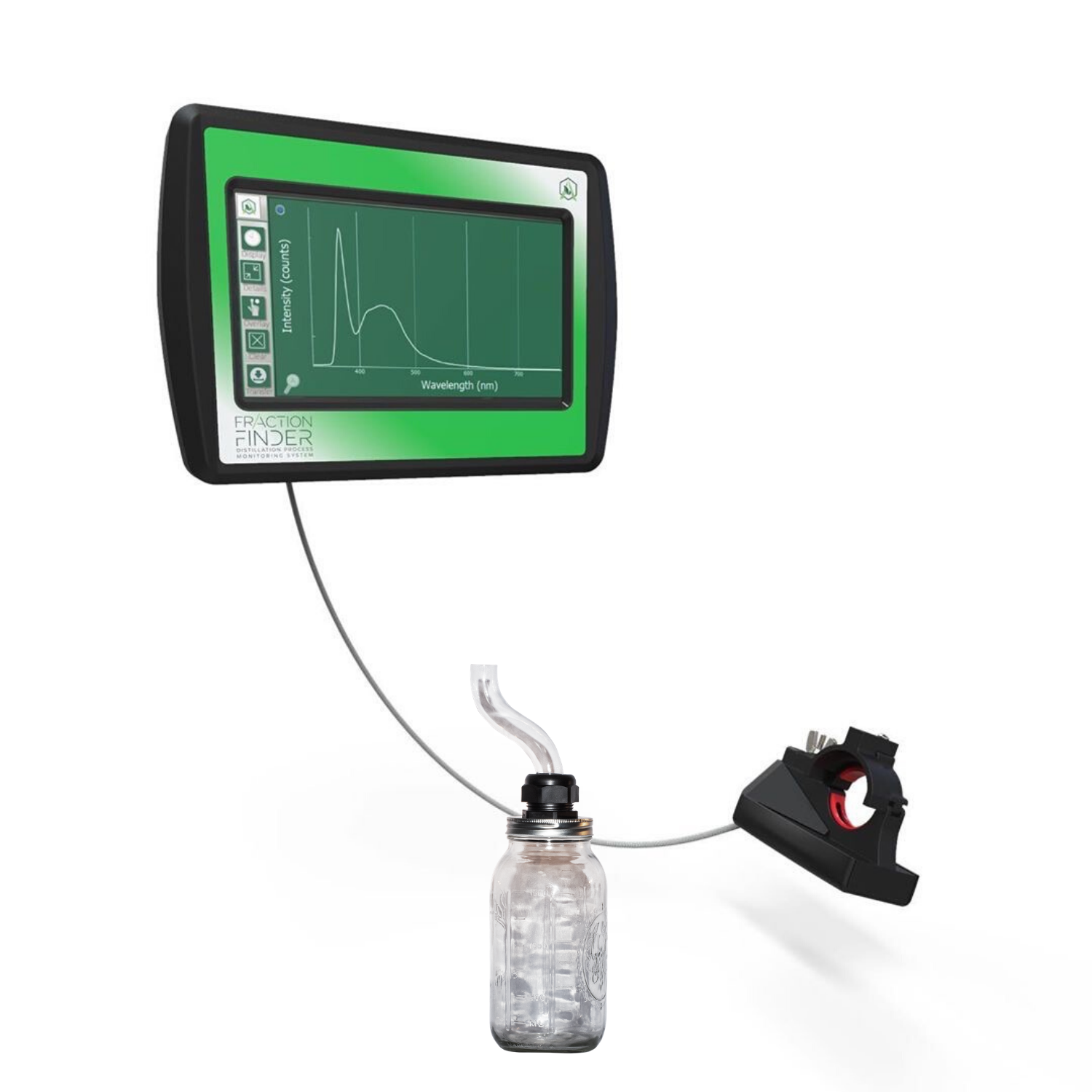 Buy Fraction Finder for Wiped Film Evaporation
Ensure separation parameters and optimization in real-time during wiped film evaporation
Order a Wiped/Thin Film Evaporator
Order a high throughput wiped film or thin film evaporation unit, equipped with the Fraction Finder.
What is fraction finding?
Fraction finding uses in-situ fluorescence spectroscopy for in-line molecular analysis of short path distillation, wiped film, and ethanol extraction.
Browse Our Resources
Read overviews, data sheets, and educational application guides about how the Fraction Finder works for different botanical processes.
Request a Quote
Request a quote from Arometrix's professional and trained Sales team for any item on our website or a custom item.
Testimonials
"Put the Fraction Finder on my Ai 5L setup. Beautiful piece of lab equipment changing the game.." – @mainbodyextractor
"…this Company has been very solid to work with. Tim, who I believe is the owner, answers his phone, supports his product well IMO, and just generally seems to care." – @710priority
"Quality control is easier with the Fraction Finder. With the Fraction Finder, our lab can gain insight into the quality and chemistry of each batch sample." – Rachel
"Just got my highest batch yet at 97.13% with a little help from the fraction finder on the wiped film. 🙏" – Tyler
"The color highlighting has made it super easy to identify each molecule for our tech, I'm a huge fan of the fools gold indicator personally. I'm running a 1st pass on 5l of material today, had a nice visible shift on the display once the mains hit." – John
"I absolutely love having the shaded color overlays for the different fractions. It's been very useful for quickly glancing and seeing where things are." – Leelan
"Before I started using the Fraction Finder, I had only 2 runs under my belt.  And half ass training with those two runs. So it made the learning curve a lot smaller.   I am still learning with every pass. I am going to start exploring the recording feature soon.  I like the ease of use the most." – Dave
"We have used it on our short path, and we are looking forward to using it to read inline ethanol extractions to determine saturation points." – Andrew
"It's been fantastic!  Extremely handy training in the new lab tech on distillation, and our overall quality has definitely improved. It's been an extremely valuable piece of equipment in the short time we've had it 👍👍 We work with tons of local farms and deal with a lot of variability when it comes to biomass, so it definitely helps us tune our parameters for each run for more consistent results." – John
"🔥🔥🔥 You are all awesome people 💯💪🙏 I try to stay on a forward path to learning new things and that's why I snagged a ff was to challenge myself to be the best I can be… Up 5 percent using fraction finder. The other distillate I made last week has a huge improvement in color from using the fraction finder . No swirls in it." – Scotty
"Watching the wavelengths change was super interesting on the way up to body. Steady stream at 190c and a clear split from heads. Now I just need a swingarm adapter made to fit the sensor, so that I can hot condense and view the fractions downstream where it is not so hot…. You can see why they call it fools gold. Looks amazing, but a low thc content. Also the main constituent that makes distillate unstable. Really love having a visual reference with the @arometrix fraction finder!" – Leelan
"Using the fraction finder on the wfe with great results.. helping me understand how this machine works… The fraction finder has been super useful. First picture is of a pure d9 signal.. second is of when I dialed out the d9 and am pulling mostly heads fraction." – @breakingdabs
"I think out of all I am about to learn about, this excites me the most… We are all very new to distillation in the lab.  I have the most experience with runs. The Fraction Finder is killing all learning curves." – David
"About to dive in here with the @summitspd 5L HB1 and the @arometrix fraction finder for some serious added insight, really excited to have some actual confirmation in-line.  The fraction finder really is an awesome tool, it's like an in-line sight glass haha really excited to tinker with it more!" – Adam
"So blessed by @arometrix and their cutting edge technology. Using the fraction finder to better understand how our distillation is progressing and what we are fractioning at any given moment." – Rebecca
"The Arometrix Fraction Finder! Helping us to better monitor our distillation using UV light rays!!! Thanks @arometrix" – Tasha
"Even if you know what to look for when watching for the switch to the main body, this device allows even the most novice distiller the ability to create a clean first pass. Haven't had any issues with inaccuracy of the readings, the system is well tuned for recognition of heads, body and tails!" – @mferjonesy
"Got to use a fraction finder during a consultation and it was pretty awesome. I've always looked for visual cues like color, temp, and vac depth change to signify a new fraction, but not everyone has the experience to make that determination so this piece of equipment will basically do it for you. It's an excellent learning/teaching tool, and it's a small price to pay to help confirm the distillate purity, in real time, when dealing with valuable product!" – @cannachemistry
Fraction Finder Version 1.2.3
Browse through the revolutionary new features that we added to the new Fraction Finder software.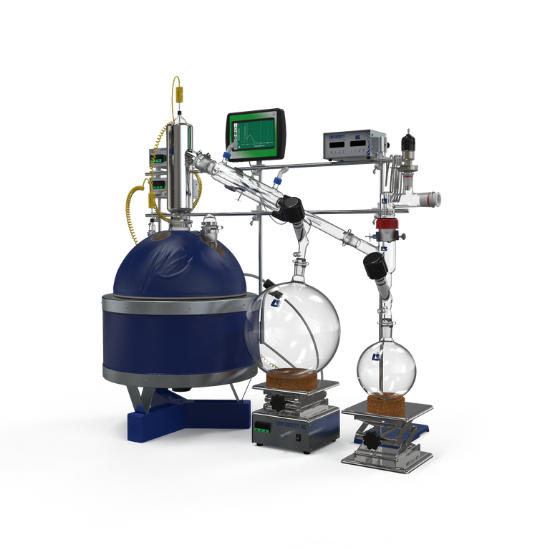 NEW: G3/G3X Short Path Distillation SmartKit
One of the most technologically advanced distillation systems on the market by Lab Society
Stay in the Loop
Reach out to us if you'd like to take a step into this brave new world of fraction finding through optical metrology