New! Optional Glass Extender
Due to popular demand, we've created a Sensor Size Extender so that the Fraction Finder sensor can fit around just about anyone's glassware. This is going to make the system's hardware compatible and available to users who otherwise wouldn't be able to use the unit. If you have standard size 24 glassware and have always wanted a Fraction Finder for your setup, you can now order a Sensor Size Extender from one of our trusted distributors or resellers for $160.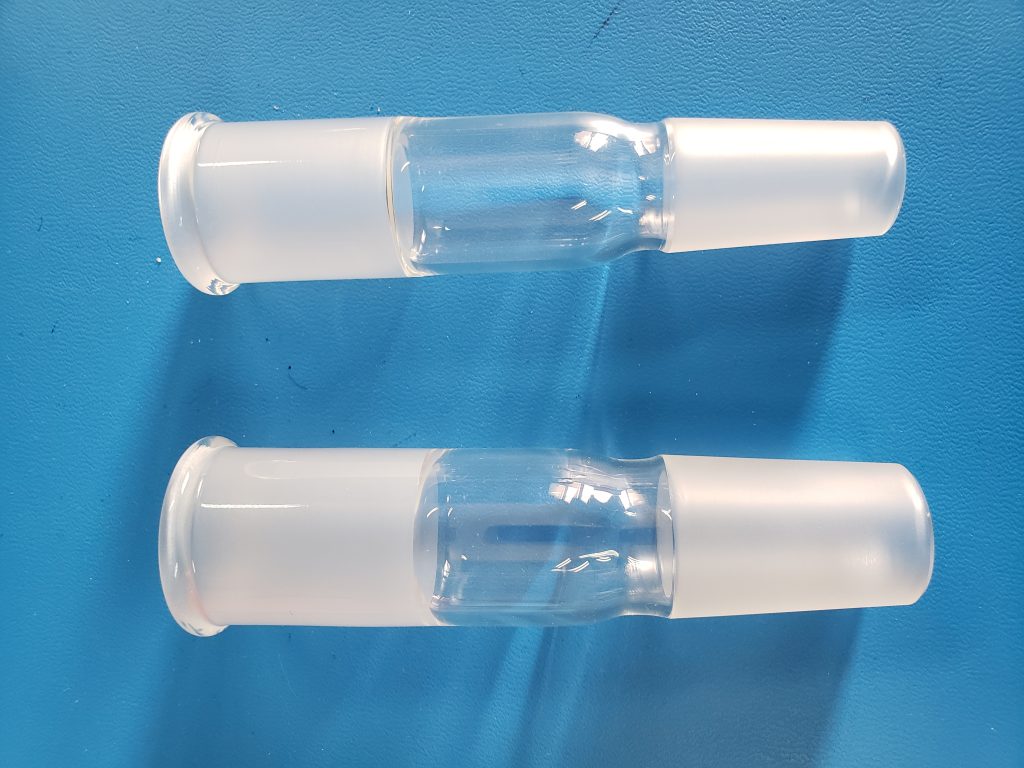 The extender does 1 of 2 things:
1. Makes the current "size 29" Fraction Finder sensor fit on commonly-used size 24 glass by making the O.D. of the clear part between fittings 29mm (instead of 24mm).
2. Extends the condenser so the contents can flow against the bottom of the glass, making it Fraction Finder-compatible. (Condensers, where the content flows through an internal tube, weren't previously compatible with Fraction Finder). This is how it works with the Across International setup as shown below.